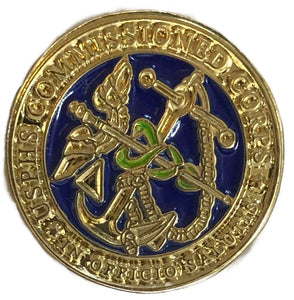 This USPHS lapel pin is more than just a pin. USPHS Commissioned Corps officers --active, retired, or separated-- can wear this at formal events, and people WILL ask what it represents. This PHS lapel pin comes with the anchor and caduceus in the middle as the main symbol of the Corps. "USPHS Commissioned Corps" lettering is on the top hemisphere and "In Officio Salutis" on the bottom (the PHS service motto).Represent your service and be a proud USPHS veteran at formal events with this USPHS lapel pin!
---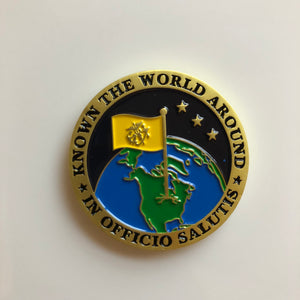 Behind the design of the latest challenge coin for USPHS containing "In Officio Salutis" and "Known the World Around."
---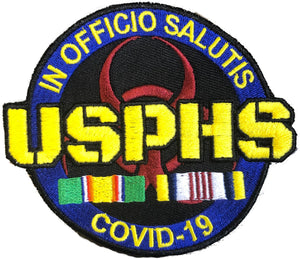 How to sew the COVID-19 patch for US Public Health Service officers
---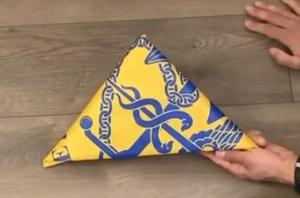 If you have a USPHS flag for a shadow box, then you need to fold it a particular way to get part of the USPHS insignia to show through the shadow box.
---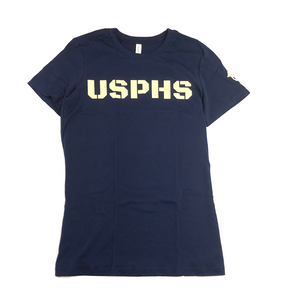 U.S. Public Health Service (USPHS) shirt...